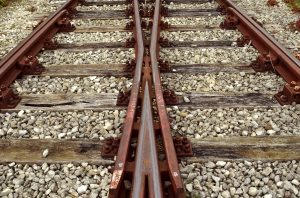 We are pleased to announce that effective January 1, 2020, cHb Advisors, LLC acquired Advanced Tax Strategies, PC (ATS). By combining forces, this expanded level of expertise allows us to offer a wider array of services, specifically in our tax department.
cHb's steady growth over the past 20 years has stemmed from the hard-work of a great team and valuable referrals from our loyal clients. The decision to grow through acquisition was thoughtfully considered, with the deciding factor being the added value the acquisition will bring to you, our clients. This expansion will add two highly-experienced professionals to cHb's tax department, allowing me to focus on consulting, implementation and compliance.
Joining us from ATS is Michael (Mike) Sommers, CPA/PFS, and William (Bill) Steinhart, CPA. As the President and owner of ATS, Mike has been practicing for more than 35 years. He has joined cHb as Tax Principal, specializing in closely-held businesses and individual income taxes, estates, trusts, retirement planning, and accumulation and distribution strategies. Mike graduated from Southern Illinois University with a Bachelor of Science in Business, majoring in Accounting and currently holds a CPA license in Missouri, Illinois, California and New York. He also holds a Missouri insurance license with securities registrations for Series 7 and 66 and offers services through Sommers Wealth Management as a Personal Financial Specialist.
William (Bill) Steinhart is cHb's new Tax Director. He joined Mike at ATS in 2013 and has been practicing for over 30 years. Bill has deep knowledge in tax issues facing corporations, LLCs, partnerships, foundations, estates and retirement trusts, including federal and state income tax, sales and use tax, excise tax, and estate and gift tax matters. Bill graduated from University of Missouri St. Louis with a Master's degree in Accounting with an emphasis in Tax. Bill is a licensed CPA in Missouri. His expertise has helped negotiate reductions in proposed tax assessments for clients ranging from $600,000 to over $1,000,000, through tax research, substantiation, technique and negotiation with Internal Revenue Service or state authorities.
Bill and Mike join cHb's Tax Manager, Jack Barrett, in the Tax Department. Jack is entering his 6th year with cHb and has proven to be a valuable asset to our team. You can expect the same personal working relationships you've had in the past and you will continue to collaborate with the same professionals. Bill and Mike will provide an extra layer of expertise to cHb clients, as well as continue to service ATS clients. To learn more about cHb's entire team of professionals, click here .
Importantly, this is a great cultural fit. ATS holds similar values and philosophies as cHb: executing effective strategies, delivering excellence for our clients, emphasizing honesty and integrity, and bringing a positive attitude to work.
If you have questions about this exciting news, please contact us. As always, thank you for your business.
Respectfully,
Stewart L. Mueller, CPA
Principal, Owner
cHb Advisors, LLC
[email protected]
Any tax advice included in this written or electronic communication was not intended or written to be used, and it cannot be used by the taxpayer, for the purpose of avoiding any penalties that may be imposed on the taxpayer by any governmental taxing authority or agency.