Financial Services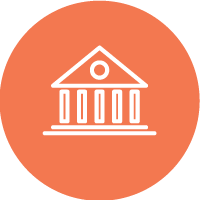 Financial Statement & Advisory Services

At cHb Advisors, LLC our goal is to provide timely and accurate financial information to help you make the best decisions for your business. We enhance your CPA-client experience by giving up-front advice and personal attention with integrity, as well as a commitment to your long-term goals.
Bookkeeping and Accounting Services
Do you need monthly, quarterly or annual bookkeeping services? We save our clients valuable time by managing the records of financial transactions.
We provide the following bookkeeping and accounting services:
Bank Reconciliation

Preparation of Financial Statements

Maintenance of your General Ledger

Unlimited Consultations
Financial Reviews
Financial statement reviews may be necessary for organizations that need to report their financial position to third parties. A review provides a lesser degree of assurance than an audit, but is more involved than a compilation because it involves an analysis of financial management procedures. Additional inspection may be required if financial inconsistencies or other incorrect information is detected.
Compilations
Compilations are the most basic kind of financial statements that we provide.  Clients seek compiled financial statements when a higher level of assurance is not needed. Compilations are based upon information provided by a company's management; however, they may involve some adjustments to accounting records.
Business Advisory and Controllership Functions
Our team of highly skilled professionals are ready to provide you with sound accounting and advisory services that will help your business thrive and grow.
Accurate and Timely Financial Reporting

Profitability Analysis & Improvement

Financial Trend Analysis

Budgeting and Forecasting

Cash Flow Management

Job Costing

Accounting Documentation, including Processes and Procedures
Business Sales Assistance
We develop a plan for liquidation or dissolution of business, including assistance with determining the nature of the income and allocation of the purchase price. We will provide raw data in the financial area, assist in the preparation of any projections and help with necessary recasting of the financial statements.
Business Acquisition Assistance
We have the expertise to help identify critical areas for consideration when investing in a new prospective business.
Profitability Analysis and Improvement
We review performance by division, department, location, etc. to identify strengths and weaknesses in your business and offer suggestions about how to make improvements to help your business grow.
Budgeting
We help prepare a budget - or complete a projection and forecast - for internal financial management purposes, to support an application for bank financing, to meet the terms of current banking agreements, or to evaluate the effect of a course of action being considered.
Overhead Rate Computation
Professionals who often contract with governmental agencies are often required to have an independently audited overhead rate. The overhead rate is calculated by dividing total allowable indirect expenses over total allowable direct labor. We can assist in preparing an overhead rate calculation for your company.