Technology Services: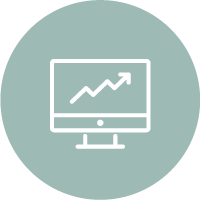 Accounting Software Installation, Support & Maintenance
At cHb Advisors, LLC we understand technology creates value for an organization and the right software makes all the difference. Our goal is to provide a full range of technology services including software recommendations, implementations, file reconstructions, data imports and report analytics. Our team at cHb Advisors, LLC has the experience and knowledge to assist you with the following services: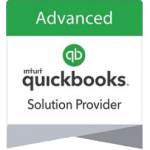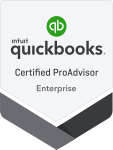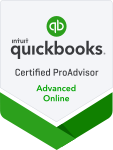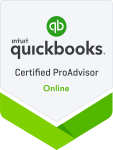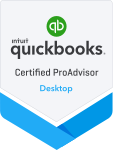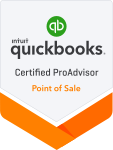 Quickbooks
QuickBooks is America's #1 selling software for small businesses and offers tremendous flexibility, allowing clients to track information and manage their business with confidence.
Our focus at cHb is staying abreast of the newest technologies, apps and software - specifically related to QuickBooks - and assisting both new and existing clients with practical solutions for financial and day-to-day operational issues. We specialize in QuickBooks conversions, third party integration and providing advisory services that help our clients reach their goals.
There are many factors to consider when deciding which QuickBooks product is right for you. The team at cHb Advisors, LLC are QuickBooks Certified ProAdvisors with strong knowledge of QuickBooks software and integrated applications. We'll help you choose the right product for your business!
QuickBooks offer a number of products with additional options for payroll and merchant services:
Conversions
Looking to switch to QuickBooks from a different accounting platform? While it can be a daunting task, we make it seamless. Using multiple resources, we import balances and un-cleared transactions. We ensure lists, forms and reports are created to meet your business needs and we also support third party integrations for more complex operations. We provide training to ensure the newly implemented software is utilized properly and to guarantee our clients receive the full benefit of their investment.
Third Party Software
Let us take the guess work out out of QuickBooks third party integration.  The team at cHb Advisors, LLC has the expertise to recommend and implement software that will make your business run more efficiently. We'll help you understand how to use the software, assist with troubleshooting and work to ensure everything functions as it should.
We work with several industry-specific third party applications that work well with QuickBooks including:
We also work with several general applications designed to make time and expense tracking easier:
Implementations (Start Up)
Are you starting a new company and have no idea where to start? The team at cHb Advisors, LLC are experts at developing financial business plans that include the right software to suit your limited budget and unique business needs.
File Reconstruction and Modifications
Is your QuickBooks running slower than usual? If so, there are several things that could be causing it. With file reconstructions we assist in determining the problem, repairing the file and making any necessary adjustments. We also provide training to ensure that the file remains at its peak performance. This includes consulting on chart of accounts and lists.
Data Imports
Manual entry - or hand-keying - large amounts of data can be time consuming and unnecessary. At cHb Advisors, LLC we create procedures and templates that allow clients to quickly enter large amounts of data in QuickBooks. There are several methods and software we use to complete this including:
Report Analytics including Consolidated Reporting, Sales Metrics and Profit Analysis
QuickBooks doesn't always have the report you need. At cHb Advisors, LLC we can help create or modify reports to provide you with the information you desire. Using advanced reports in QuickBooks Enterprise and Microsoft Excel, we can help with consolidated reporting, data analytics and more.