Tax Compliance & Planning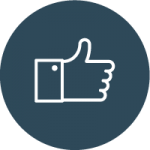 cHb Advisors, LLC delivers a full range of tax services. Taxation is an increasingly complex area. We begin by working with you to understand your unique circumstances and interests. Our goal is to develop and execute strategies designed to target your financial and tax objectives.  Consistent communication with you allows us to monitor and address any changes needed to achieve success.
Our approach is  forward-looking, proactive, and hands-on. Our expertise means that tax planning solutions are insightful, designed to minimize your tax liability while remaining compliant with ever-changing regulations. The team at cHb Advisors, LLC is knowledgeable and up-to-date, ensuring we identify  potential tax-saving opportunities as they arise.
The professionals at cHb Advisors, LLC are ready to help you with following services:
Tax Consulting and Preparation
The professionals at cHb Advisors, LLC can help no matter where you are located. We currently help clients with tax filings throughout the United States. Our key areas of tax consulting and filings follow:
Individual Income Tax

Federal, State and Local Income Tax, including Multi-state Matters

Gift, Estate and Trust Tax

Closely Held Business Tax

C Corporation

S Corporation

Partnership

LLC

Not-For-Profit Income Tax

Fiduciary Tax Preparation

Retirement Planning

Estate planning

Sales and Use Tax

Personal Property Tax, Business Entity Setup, Mergers & Acquisitions, and Family/ownership Transitions

Representation Before IRS and State Tax Authorities
Why cHbAdvisors, LLC?
We employ a firm concept of "Continually Planning Ahead". The experienced tax professionals  at cHb Advisors, LLC know that your needs are unique. We consider the long-term and the short-term in guiding you along the path that targets  achieving your personal and professional financial objectives.