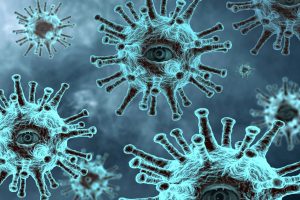 We recognize that with the constantly changing COVID 19 situation, this is an unprecedented time for everyone. The team at cHb Advisors is here to help navigate you through these difficult times. We are working diligently to gather and disseminate valuable information for your business. Please monitor your inbox tomorrow, Thursday, March 26, 2020 for a message about tax-filing deadlines, congressional law changes, business planning tools, and more.
The health and safety of our clients, employees and their families is our highest priority. With this in mind, cHb Advisors lobby is closed to outside visitors. Several cHb Team members have begun teleworking, while others remain in the office practicing recommended social distancing guidelines. All team members can be reached by calling our office at 314-845-6680, or via email. Hours of operation are Monday through Friday, 8:30 a.m. to 5 p.m. We are asking that all documents be delivered securely through our Client Portal , fax or via mail. If in-person delivery is necessary, please call in advance to arrange curb-side pickup. We are in-process of implementing electronic signature options. Rest assured, we will continue to provide the same high level of service our clients receive during normal times.
---
We appreciate your flexibility and understanding as this situation continues to unfold.
Respectfully,
Stewart L. Mueller, CPA
Principal/Owner
[email protected]
Extension 0
Mike Sommers, CPA – Tax Principal, [email protected], Extension 2
Bill Steinhart, CPA – Tax Director, [email protected], Extension 3
Jack Barrett, CPA – Tax Manager, [email protected], Extension 5
Ashley Choate, CPA – Financial Manager, [email protected], Extension 4
Any tax advice included in this written or electronic communication was not intended or written to be used, and it cannot be used by the taxpayer, for the purpose of avoiding any penalties that may be imposed on the taxpayer by any governmental taxing authority or agency.