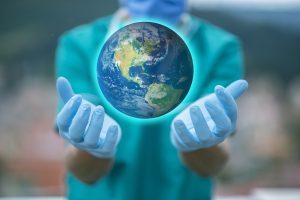 We are facing together an unprecedented event that none of us have seen in our lifetime as a result of the COVID-19 Pandemic. Let's rest assured we will survive this and be better for it. Many of us are already seeing new ways to do business that we did not previously consider.
Depending on your profession or industry, you may be experiencing revenue declines. This prompts tough decisions regarding business relationships with customers, employees, vendors, and suppliers. The following may be helpful as you navigate through this time of uncertainty:
Specific Relief
Congress finalized the $2 trillion Coronavirus Aid, Relief and Economic Securities Act (CARES) expected to be signed by the President tomorrow, Friday, March 26, 2020. This plan will include direct payments to individuals, extended unemployment benefits, business loan funding, and industry specific funding. We will have more information for you after the bill has been signed.
Additional Resources
In times like this, it's essential you stay connected with your professional trade association who provide valuable resources and advocacy efforts on your behalf: Construction , Hospitality, Manufacturing, Legal, Church, Restaurant
Develop a "necessities budget", meaning adapt minimum expenditures for operations or living.
Visit chbadvisors.com for direct web links to valuable resources as well as other information including remote work environment best practices.
Our goal is to be the trusted Advisor that helps your business survive this Pandemic. We can come out of this stronger and more flexible at managing challenges while reestablishing growth. Wise planning is necessary during this period.
For any specific questions related to these matters please contact us directly. May God Bless and Keep You during this time of crisis.
Thank you for your partnership and for the trust you've placed in cHb Advisors.
Stewart L. Mueller, CPA
Principal/Owner
[email protected]
Extension 0
Any tax advice included in this written or electronic communication was not intended or written to be used, and it cannot be used by the taxpayer, for the purpose of avoiding any penalties that may be imposed on the taxpayer by any governmental taxing authority or agency.